Ideas for Building a Great Business Application?
For development companies, we're a reliable development team to go to when internal resources are tight (or non-existent), expertise is limited, or when an unbiased perspective is simply needed.
If you have a business process that needs to be streamlined or an idea for an application that can be promoted to a customer base, we have a wide range of skills to fullfill this service.
Software development is the unique ability to visualise a real-world problem and code this into a finely-tuned solution. More and more businesses are beginning to understand how custom software development can benefit their overall business, improving both internal and external processes and driving value and sales revenue higher.
"improving both internal and external processes and driving value and sales revenue higher"
Our team's variety of skillsets have enabled us to deliver the most complex customer solutions that include Web Portal design, Database Middleware design, Web Services, Android App Design as components of a single project.
By offering a full-cycle development process, we ensure the delivery of ready-to-use, competitive, maintainable software solutions aimed at enhancing businesses of our clients and increasing their ROI. By getting to know your needs and creating a plan to help you deploy fast, we let you focus on your key business objectives.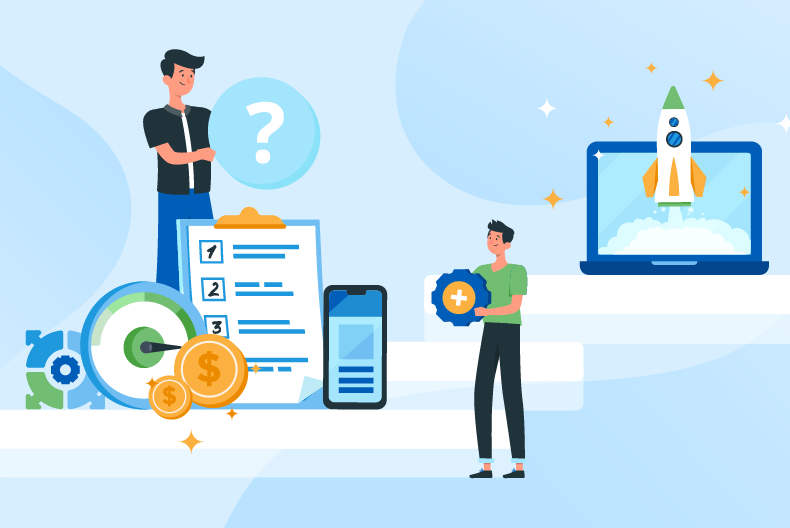 Does your business need to modernise its existing software solution, website, e-commerce, or mobile app? Or do you need a completely new solution? Do you need to partly or entirely outsource a development project? Whether you are an established business or just starting out, with our unique mix of custom development skills and experience in software engineering we are ready to help you from conceptualisation to development.
In line with your initial requirements, we will collect all necessary information, determine your needs, find new business and monetisation models, develop a platform strategy and come up with a project development plan that meets your goals, timeline and operating budget.
Our approach to project management aims to solve any project-related issues that may arise during the process. A dedicated project manager, as a main contact point, deals with initiating, planning, monitoring, and controlling the activities required to fulfil the project's objectives.
We'd love to find out more about you, your business and your current projects. One of our team members will get back to you shortly and set up a call to discuss your needs further.